Tsinghua Simulated Overlapped Fingerprint Database
To evaluate the separation algorithm proposed in the paper [1], a set of overlapped fingerprints are simulated using the fingerprints in FVC2002 DB1_B. DB1_B contains 80 fingerprint images (10 fingers, 8 impressions per finger). A total of 100 overlapped fingerprints are obtained by overlapping impression #3 of all 10 fingers with impression #4 of all 10 fingers.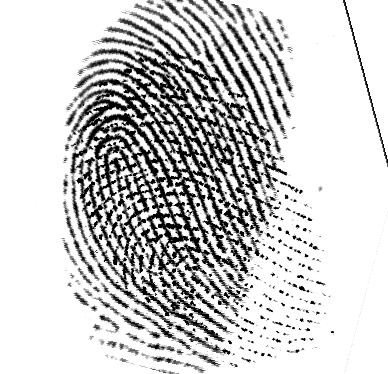 You are free to download the dataset for non-commercial research and educational purposes:
FVC2002_DB1_B_SyntheticImage.zip
Reference
Research papers that used this database should cite the following paper. Fanglin Chen, Jianjiang Feng, Anil K. Jain, Jie Zhou, and Jin Zhang,
"Separating Overlapped Fingerprints"
, IEEE Transactions on Information Forensics and Security, vol. 6, no. 2, pp. 346-359, 2011. 
Contact
Contact Dr.
Jianjiang Feng
for further information.